Exploring America - Part 1
Aspects of the USA in 1992
Packed and ready it is time to bid a temporary farewell to the family.
And fly to Boston. This is Old North Church, built 1723, containing bells from Gloucester cast in 1744.
New York is visited by bike with the help of the Metro North network.
And Grand Central Station, a station with a cavernous concourse.
Fascinating New York!
The north east corridor is a busy for Amtrak, USA's long distance operator.
This is Washington, not fantastically imposing at track level.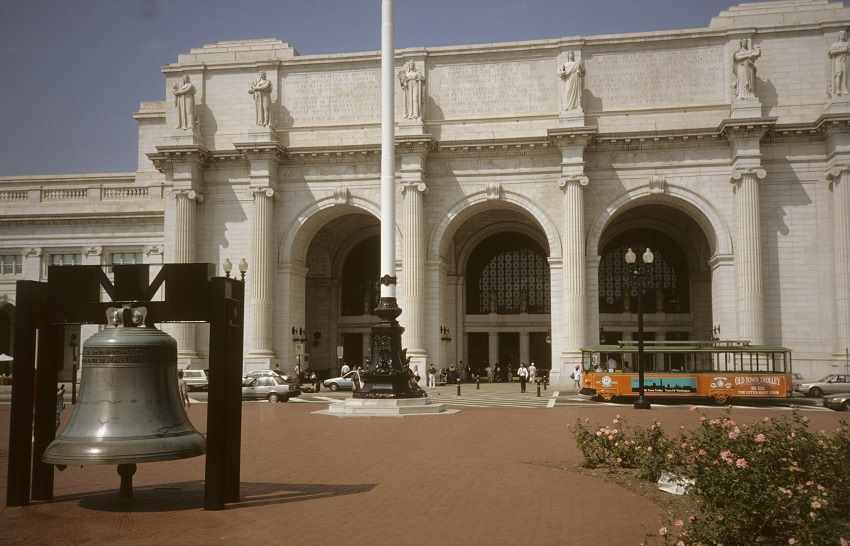 But very impressive at street level where the station frontage includes a replica Liberty Bell.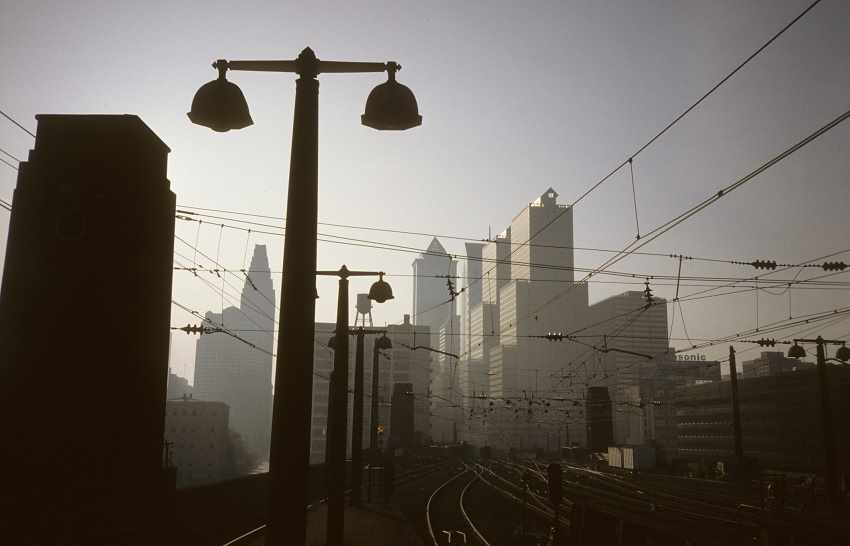 Philadelphia now, with an interesting railway atmosphere approaching the city centre.
And another railway scene from pretty much the same spot!
Also in Philidelphia is the original liberty bell,
a national symbol with a tricky past given the large crack and an early history of recasting.
And how about this for another cultural mix!
Or this, a roadsign in nearby Lancaster County where we find ourselves amongst the horsedrawn Amish.
A culture with Amish ladies like this.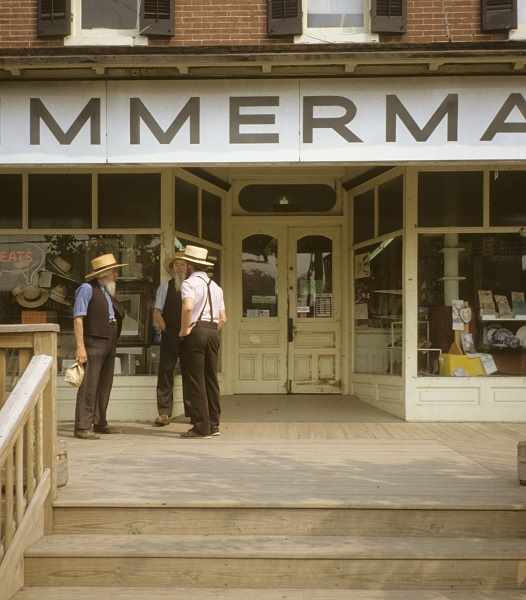 And Amish gentleman like this.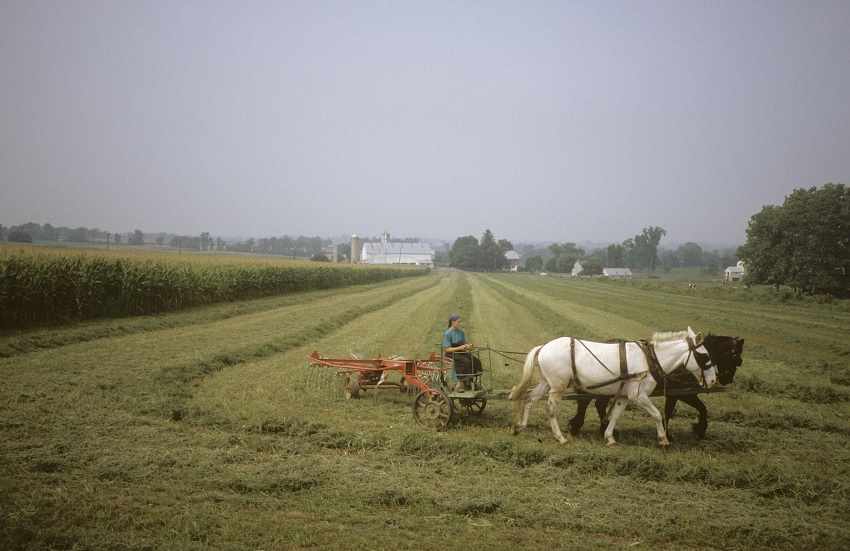 The pneumatic tyre is usually prohibited giving rise to one compromises with mainstream life,
as illustrated by this farming scene.

Here comes a mule team cutting fodder.
As the cutting machine passes by.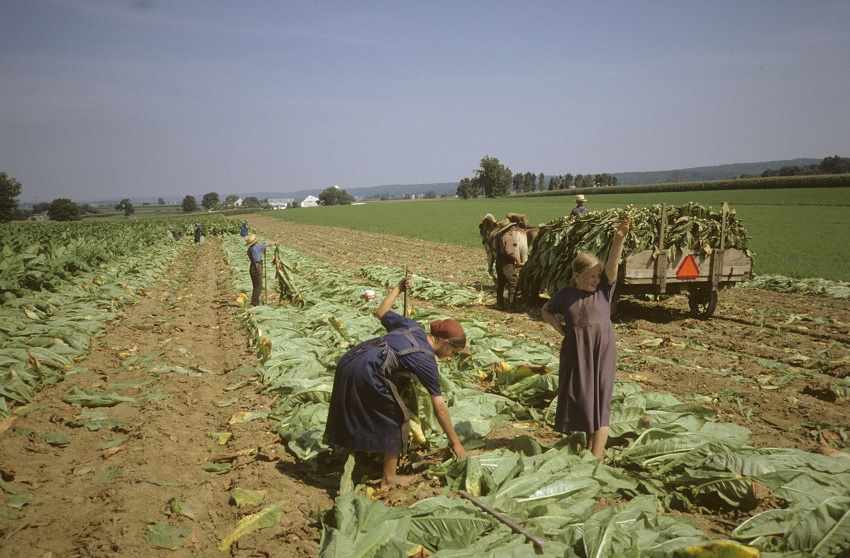 Family involvement is impressive amongst the Amish, as here, assisting with the tobacco harvest.
We move on from Lancaster County to travel south.
As a train passes by. Great to be able to add your own carriage if desired!
Back in Philadelphia things were tricky as Huricane Andrew was causing disruption
But the aftermath of Hurricane Andrew did not prevent us reaching Miami. I arrive by train as the rest of the family from fly in for a Florida holiday.
Although the holiday beaches were different from usual!
Miami itself was not too bad but some southern suburbs were in a bad way.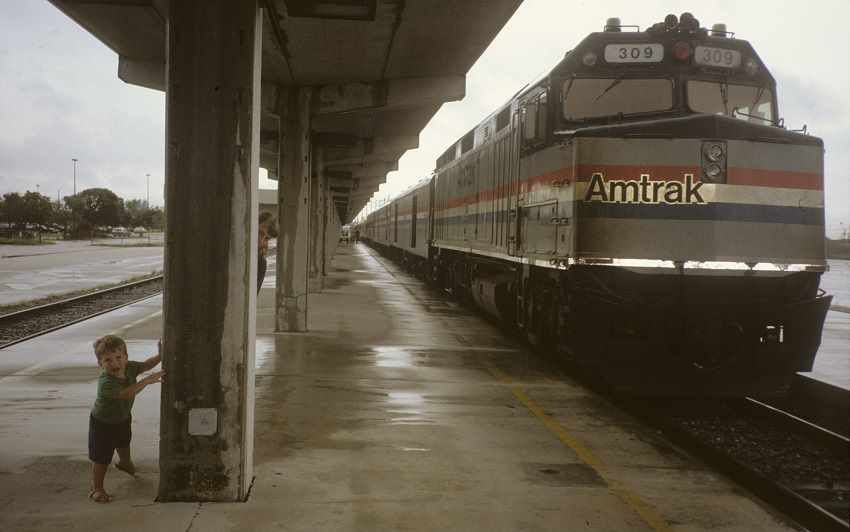 After the deserted beaches of Miami we head for New Orleans.
Changing trains in Raleigh, North Carolina.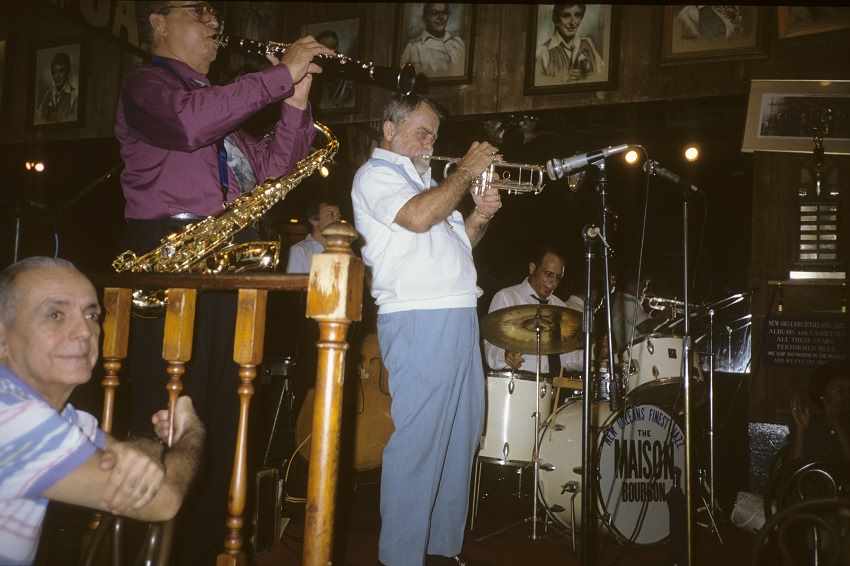 In New Orleans one can listen to jazz.
Eat alligator.
Or go for a steam boat ride. This is the Natchez, the finest sternwheeler on the Mississippi.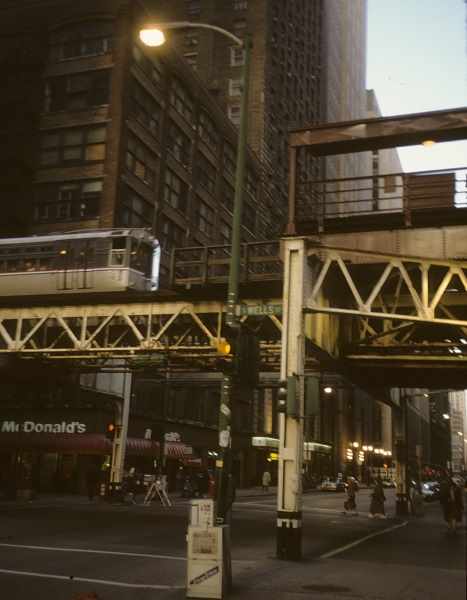 Chicago comes next, the railway hub of America and an elevated railway too.
Although this railway is maybe a little ragged in places.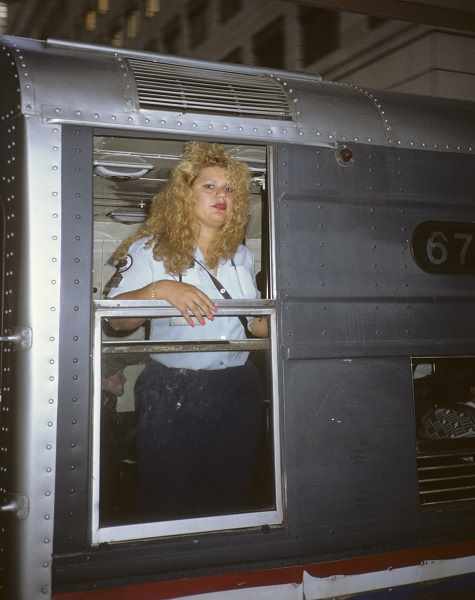 But it's all, once again, fascinating.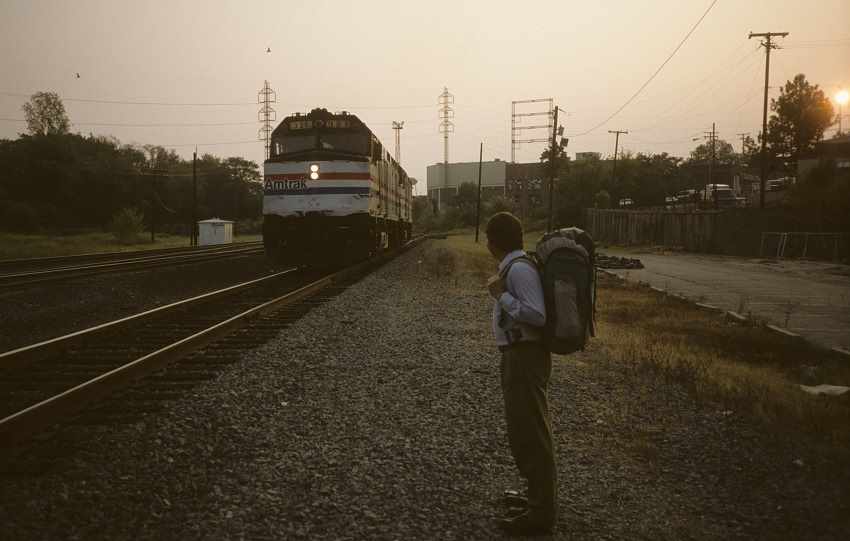 Many miles are ahead now aboard quality, long distance trains, as the Texas Eagle
approaches Little Rock for, initially anway, a short hop to Texarkana.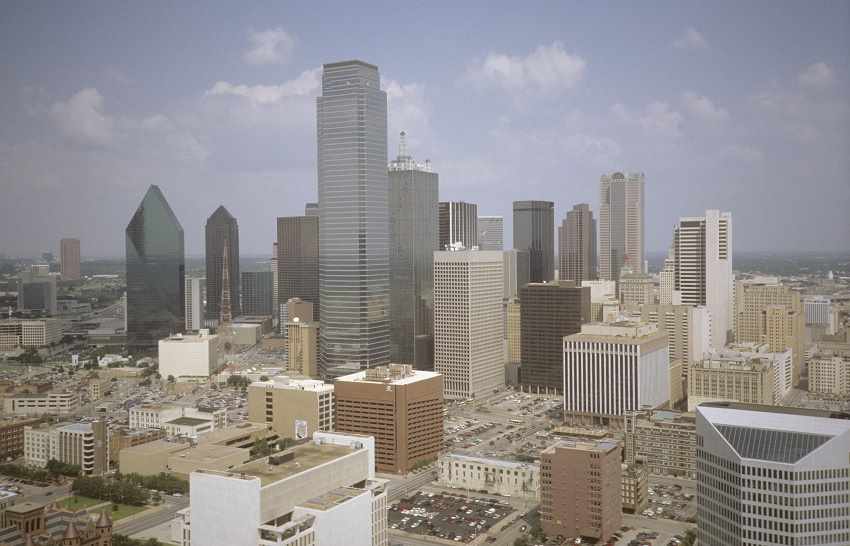 A longer Eagle trip then follows to Dallas, an impressive city.
Dallas station, where the Eagle splits with just one superliner coach on the Houston section.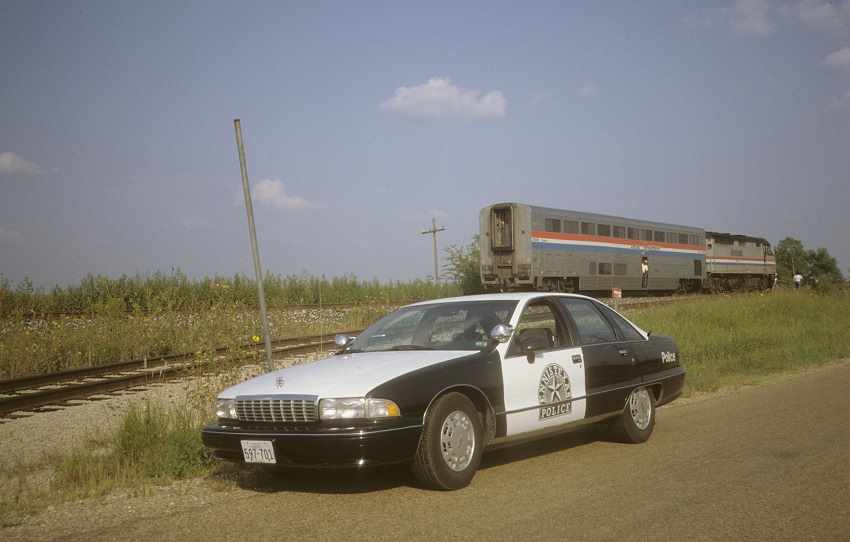 The coach made it but the loco did not as we crashed en route!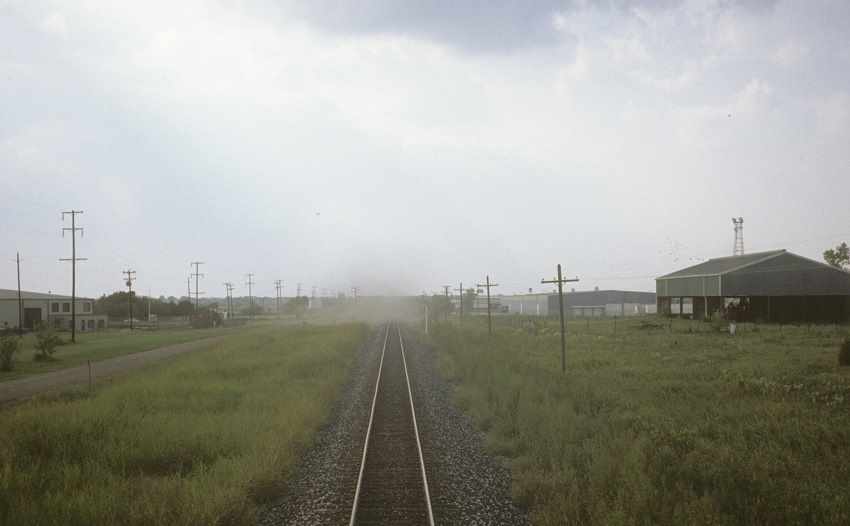 And this is what a crash site looks like seconds after impact.
Fortunately the locomotive was very solidly built and the train stayed on the rails
but the trailer that crossed in front of us has been smashed to pieces.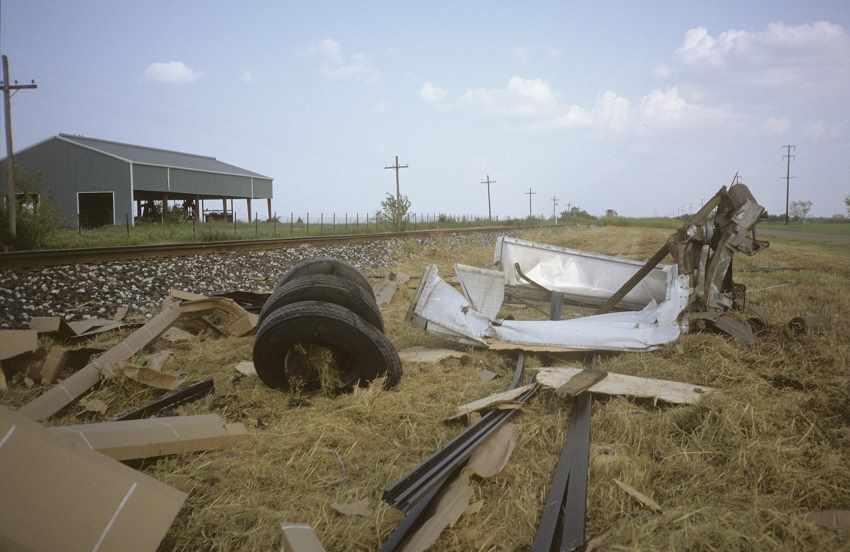 This is all that is left of the rear section.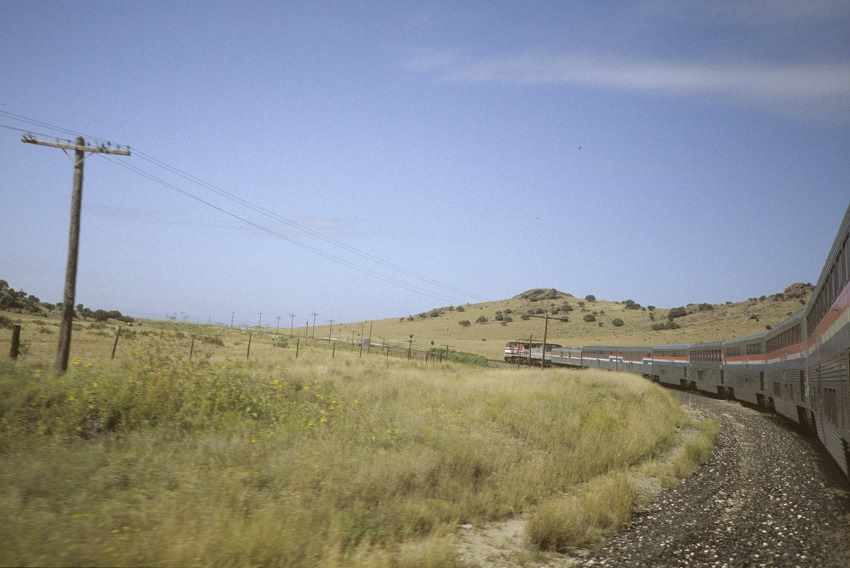 From Houston we head for arid Arizona, at times paralleling the Mexican border.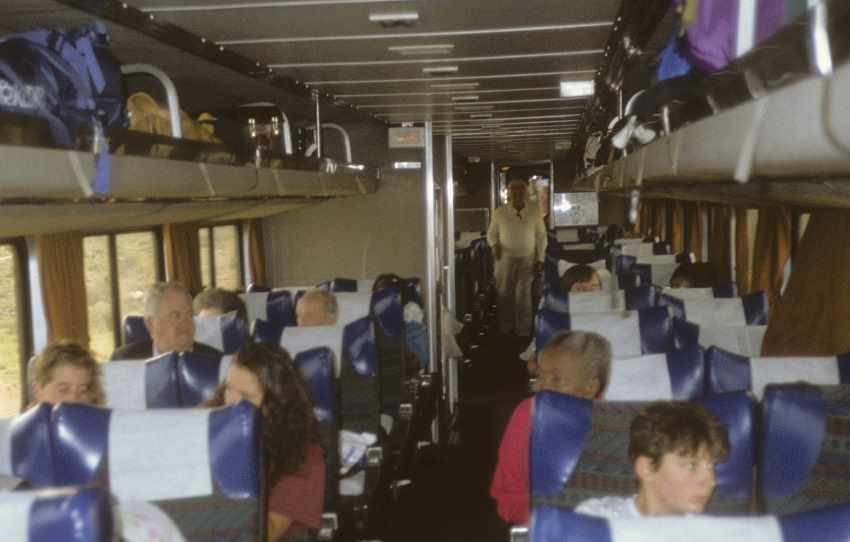 And this is what these superliners are like on the top deck.
Whilst downstairs a game of chess is in progress!
And a view of Mexico as we parallel the border fence near El Paso.
And more of the feel of Mexico at a wayside station nearby.
And for a feel of Arizona, organ pipe cacti.
End of Part 1
Click here for America Part 2
The Ledbury Station Photo Gallery Home Page
Contents Page
Ledbury Station Home Page