Exploring Southern Africa - Part 1
Aspects of Southern Africa in 1988.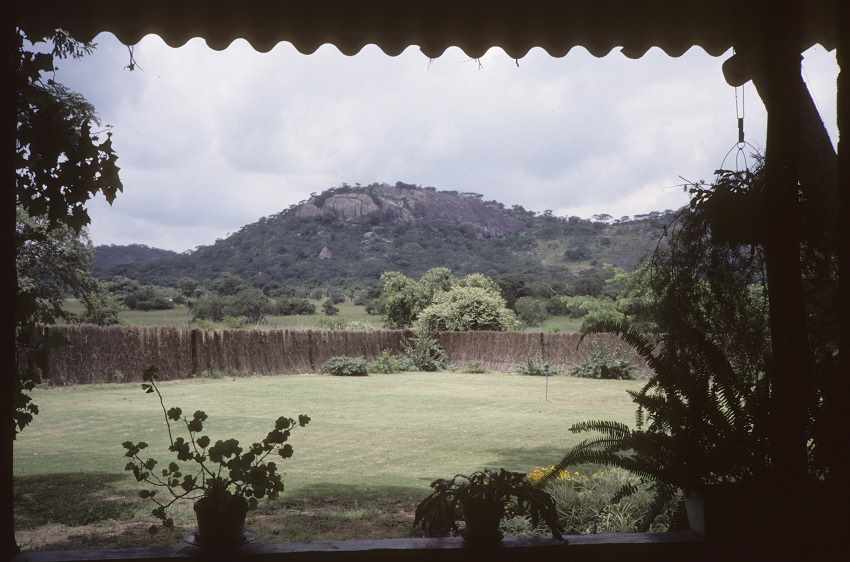 And we begin in Zimbabwe at a tobacco farm near Mvurwi, in the north of the country.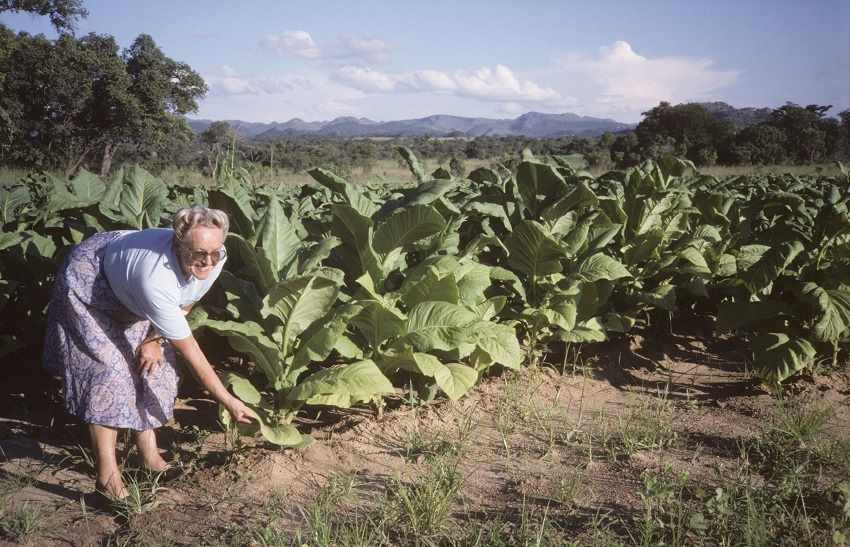 Where we are shown tobacco.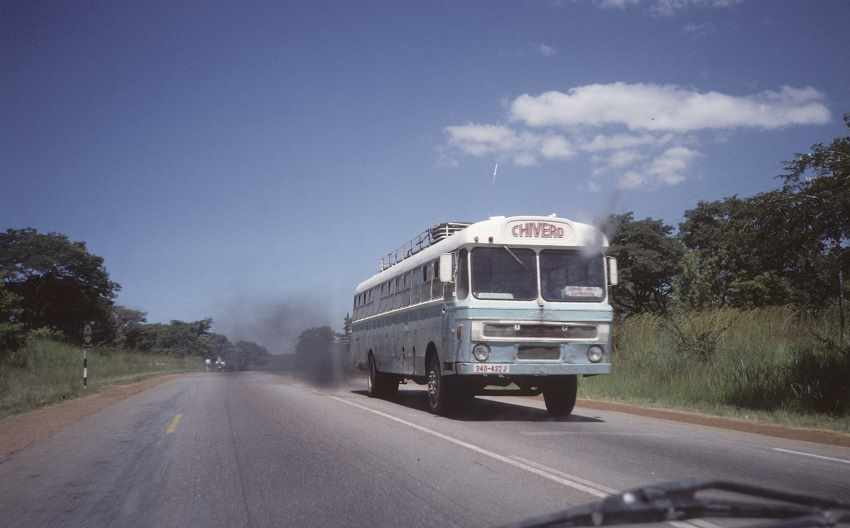 Then drive down almost empty roads to Harare.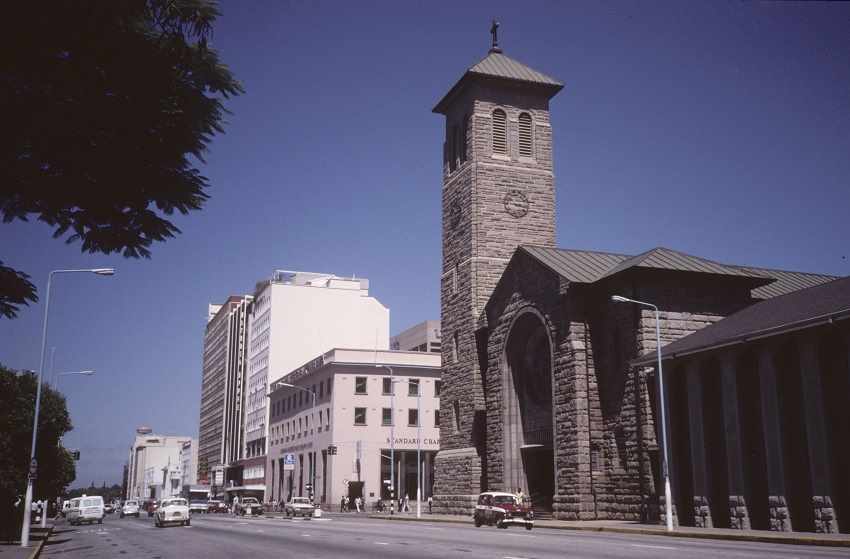 Where we see Harare Cathedral.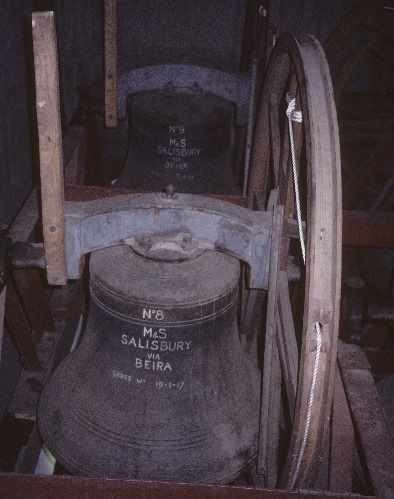 With bells from the Whitechapel Foundry, imported through Beira, Mozambique.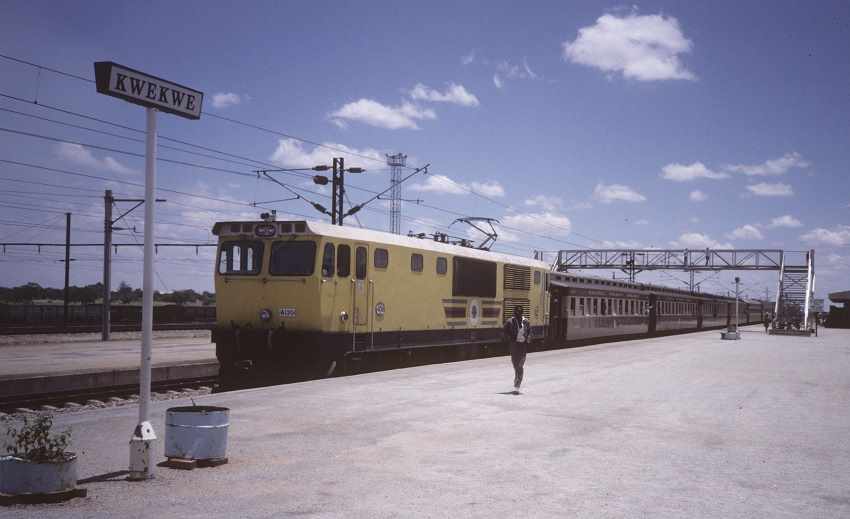 We then travel southwards to Bulawayo, electric traction to Gweru, then diesel haulage to Bulawayo.
Despite our modern traction the passenger coaches are pleasingly dated with origins in a Rhodesian Railways steam hauled past.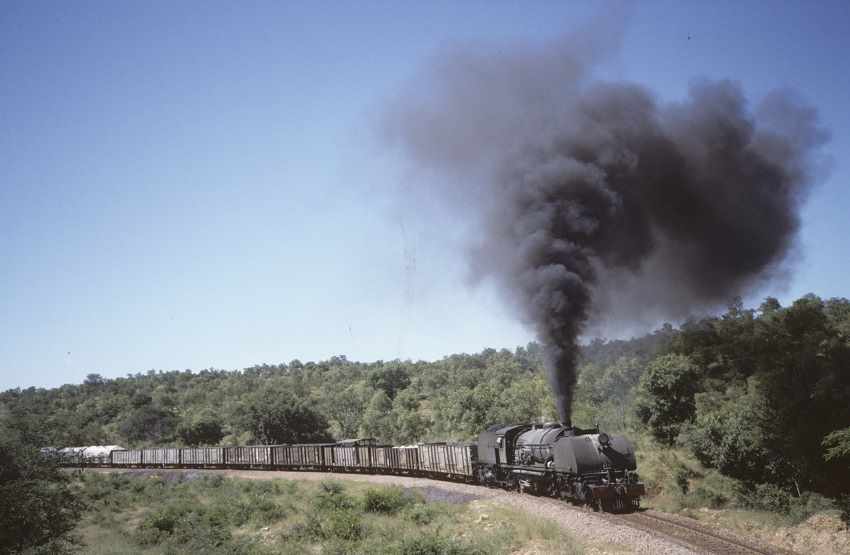 But in Bulawayo, steam haulage is NOT in the past.....................far from it.
This is the West Nicholson Branch and the third wagon back carries an armed guard.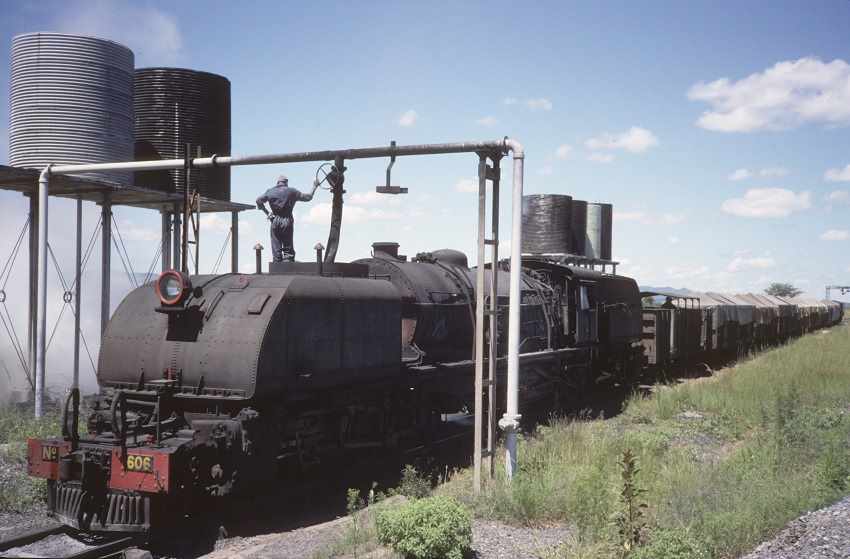 And another West Nicholson branch scene with the soldiers in this view right behind the engine.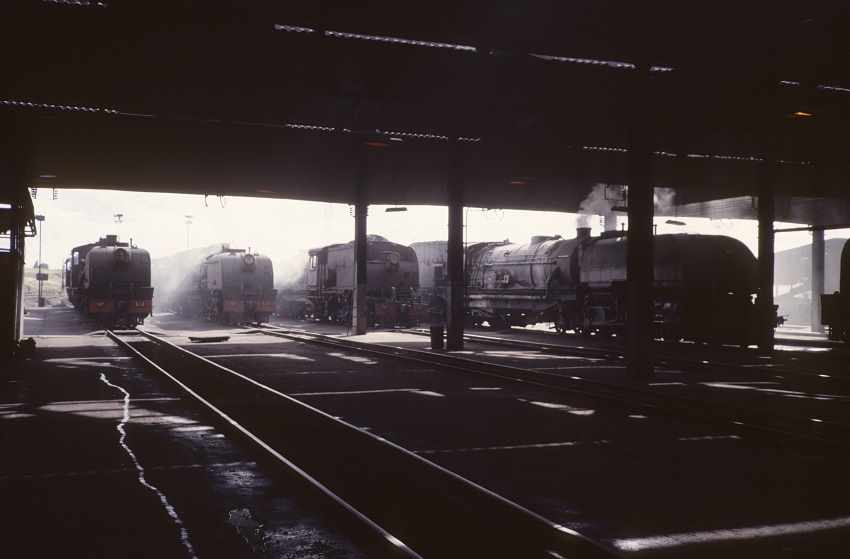 And this is the hub of the Bulawayo steam, Bulowayo shed with Manchester built Garrett locomotive of four different classes.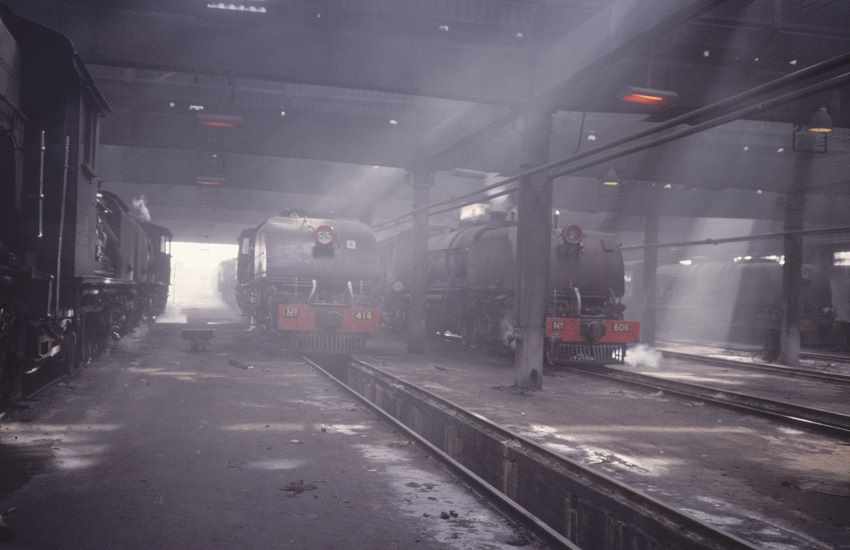 Astonishing, amazing and atmospheric.
This is 386, a 4-6-4 + 4-6-4 Garrett of the 15A Class.
And Bulawayo's massive coaling stage with one of the giant 4-8-2 + 4-8-2 20A Class at the front of the line.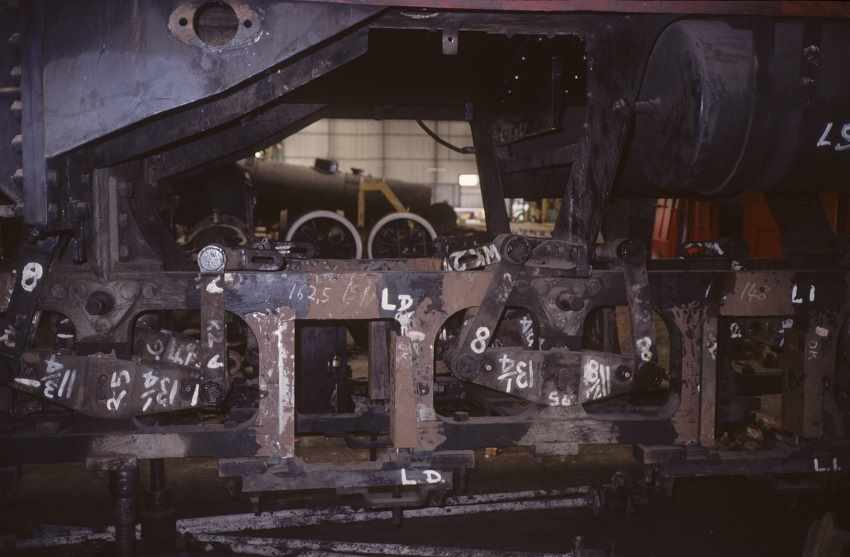 And Bulawayo also has ZECO, a specialist engineering company with real expertise in steam.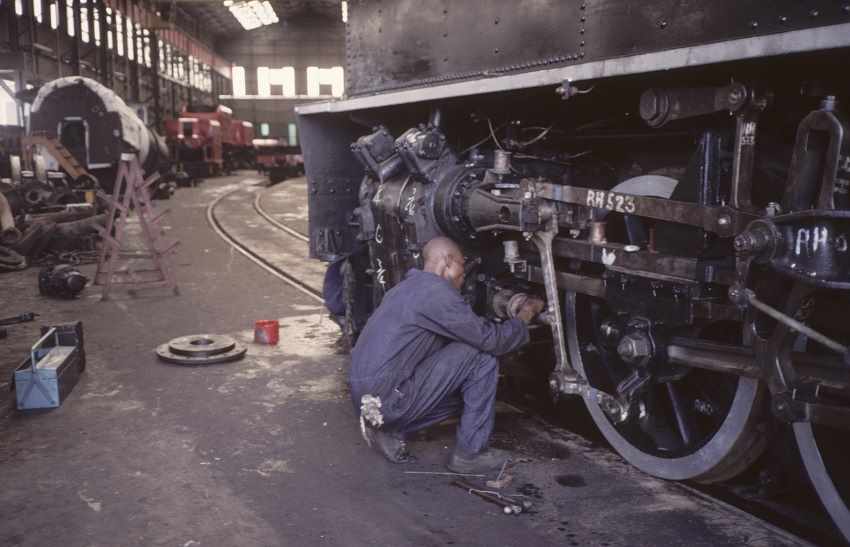 Fantastic to see a busy workshop like this. The red Garrett behind is part of a contract from Mozambique.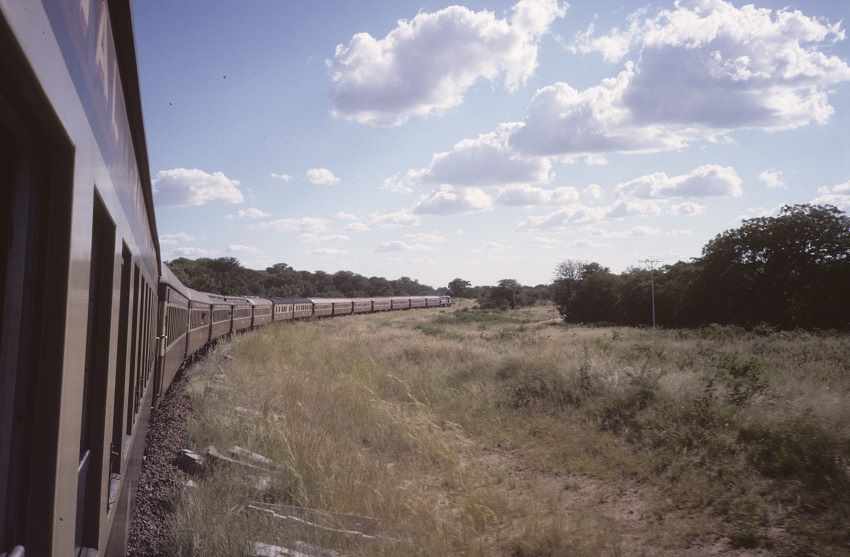 Every Tuesday an International Train runs from Bulawayo to Johannesburg, South Africa
and we are now aboard and passing through Botswana.
As, from the dining car, meals are announced in distinctive style.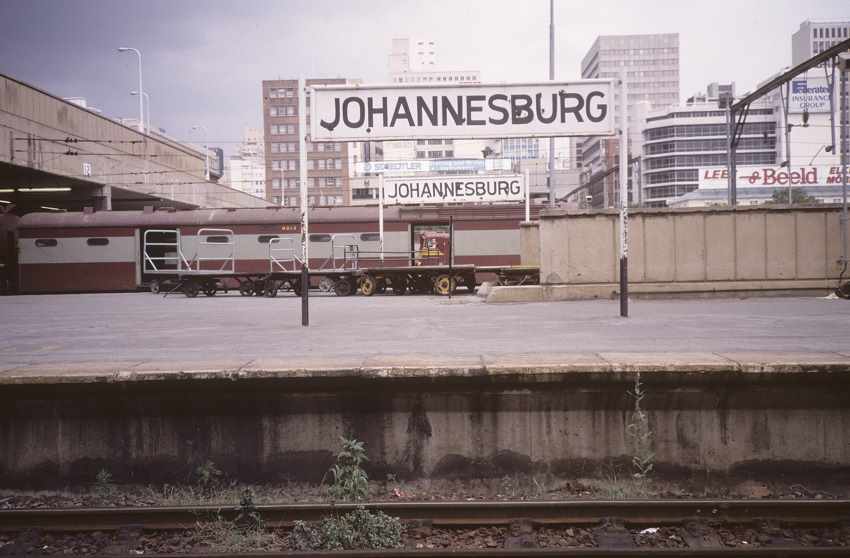 We reach Johannesburg and immediately head on south to the arid Karoo and a distinctive hotel..................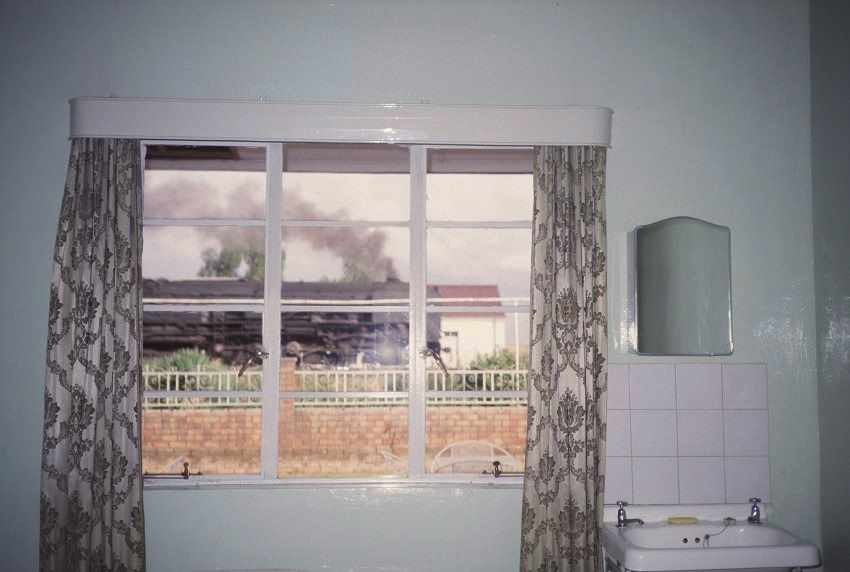 ................The Witput Hotel and rooms with a view!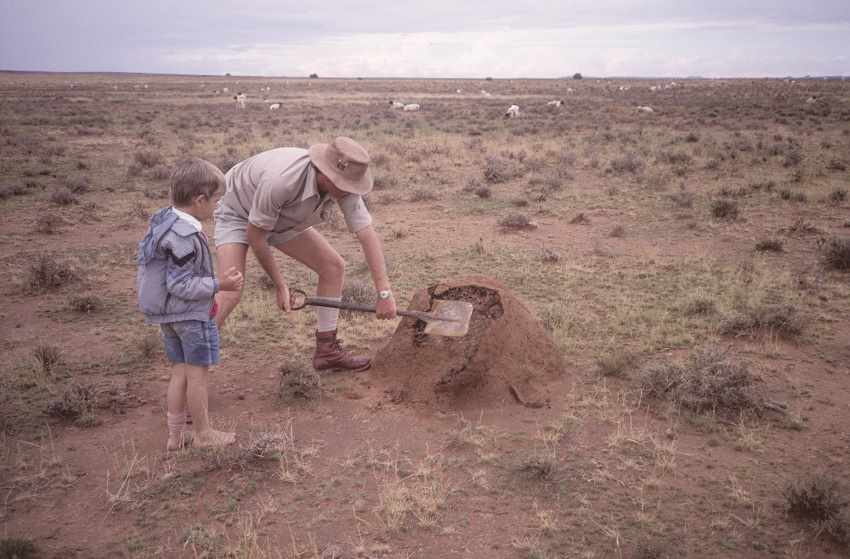 And great to find a farmer to show us around as,
with the help of his sons, we are shown a termite mound.
Thousands and thousands of tiny white ants and their highly complex ventilation system.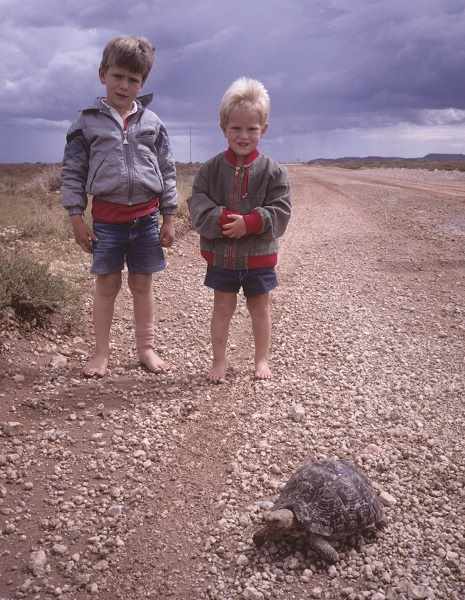 This is also tortoise country!
We are also in train country extraodinaire!
This is the double track, often steam hauled, national main line between Johannesburg and Cape Town.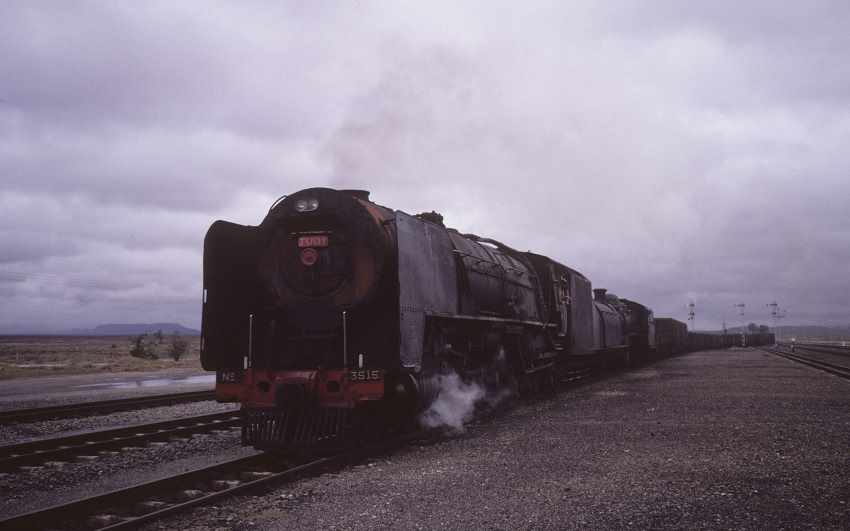 As Judy pulls into Witput with a long train including a dead engine behind the loco.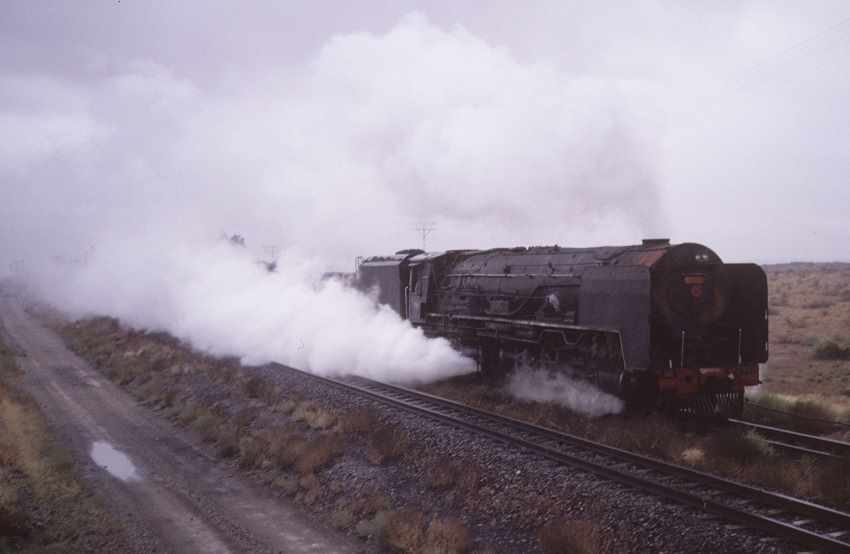 And Judy departs in spectacular fashion with her heavy train.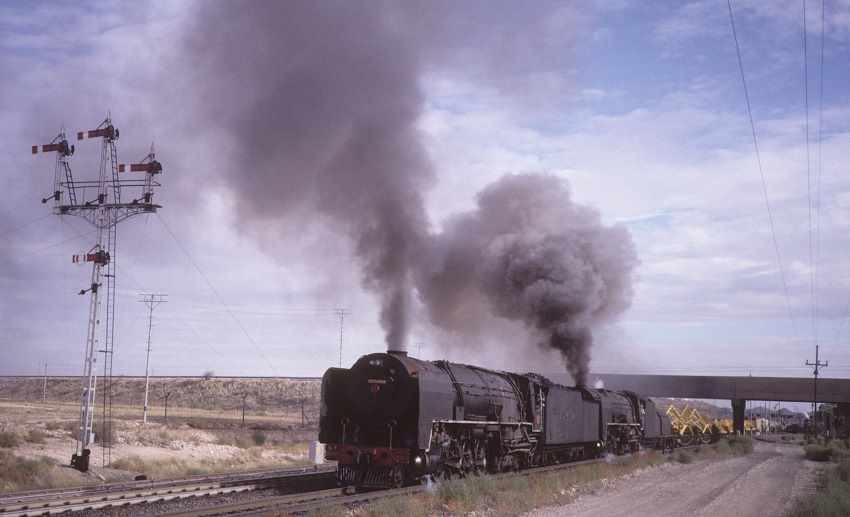 Orange River now, an important watering stop on the arid Karoo
and more steam action with double headed Class 25's.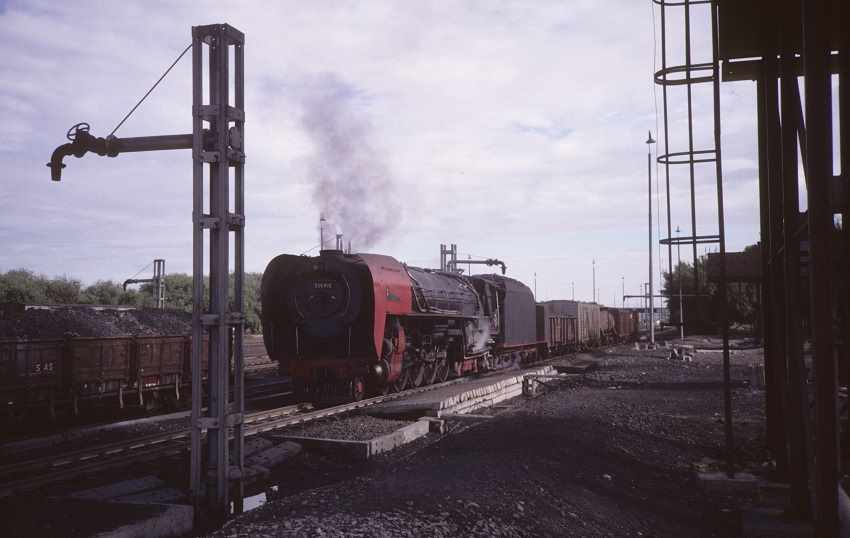 And also at Orange River, the unique Class 26 Red Devil,
an experimental high performance design but here relegated to the pick-up goods.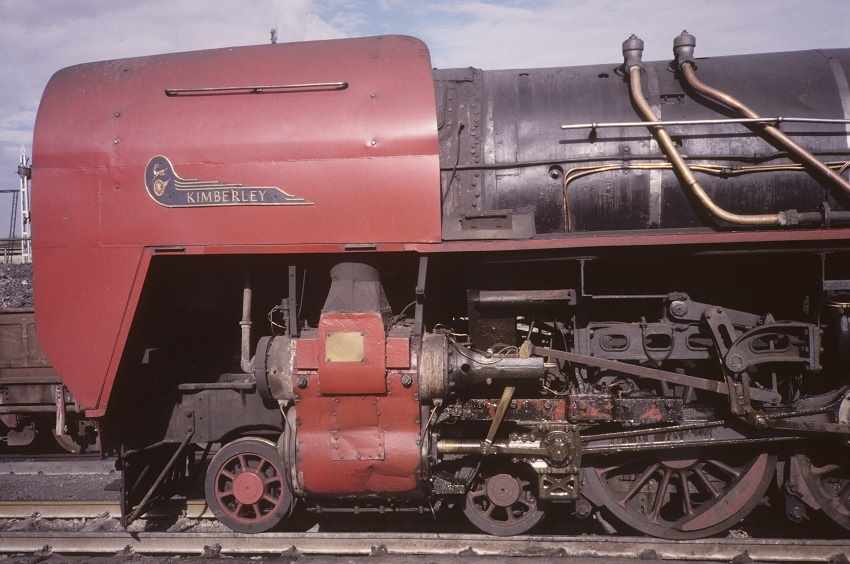 The Red Devil is obviously not, at the moment, the "Pride of the Fleet"!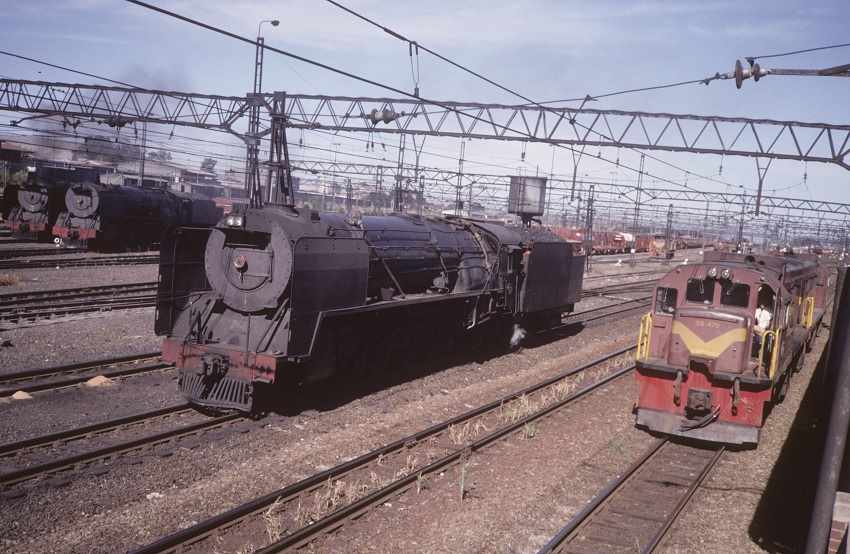 We return to Johannesburg where 3 shunting locos line up in Germiston yard as a diesel passes by.

And the view next morning aboard the Trans-Natal as the overnight Johannesburg Durban train
winds its way through hilly country near Pietermaritzburg.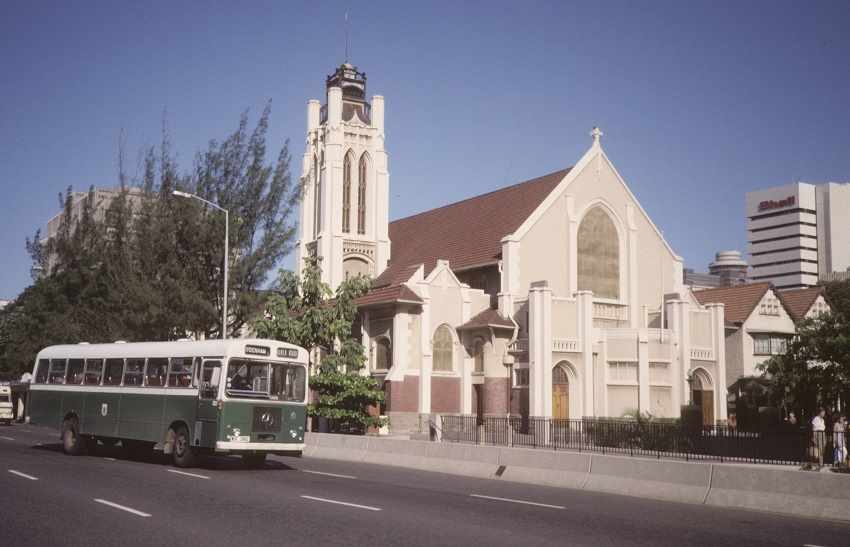 After a brief pause in Durban we headed down the coast to Port Shepstone.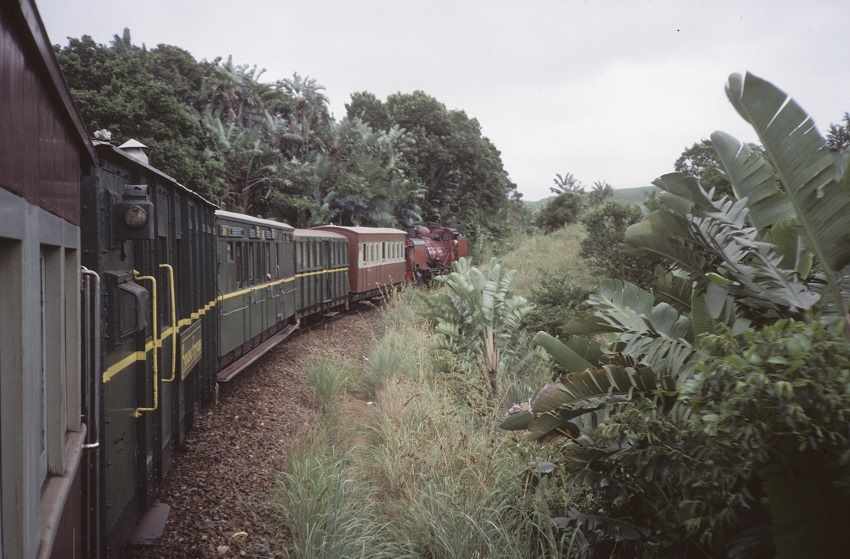 To visit a recently reopened railway aboard the Banana Express, one of South Africa's 2ft gauge lines.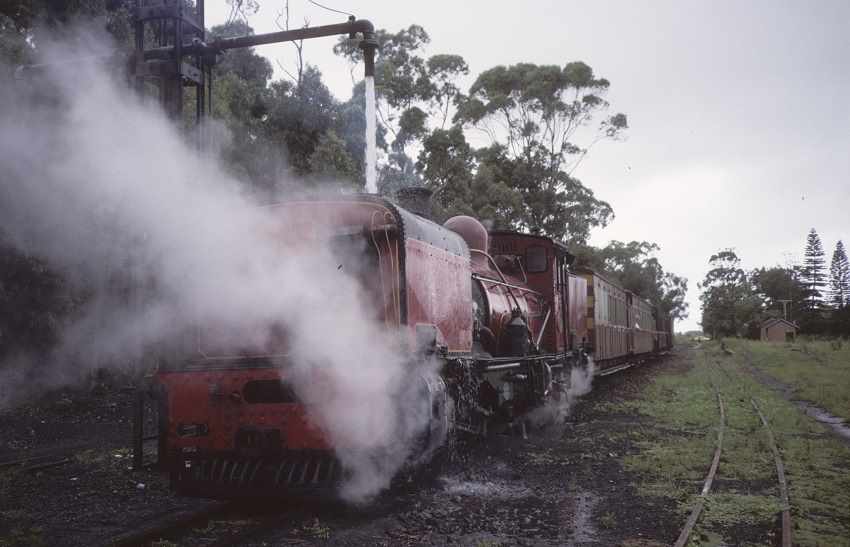 As our renovated narrow gauge Garratt takes water at Izotsha, the current terminus of a line that once extended to Harding.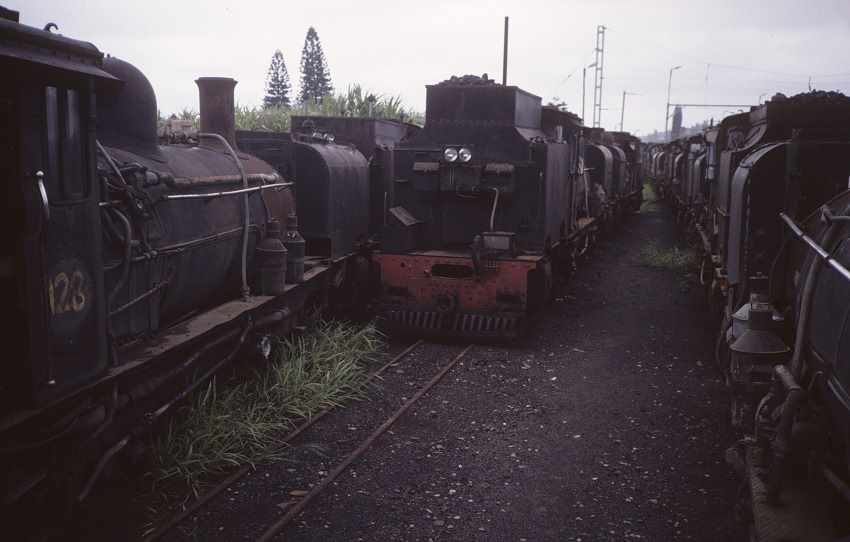 And many more of these Garratts are laid up in Port Shepstone,
some with bunkers still piled high with coal.
Some of the Natal roads are amazing too.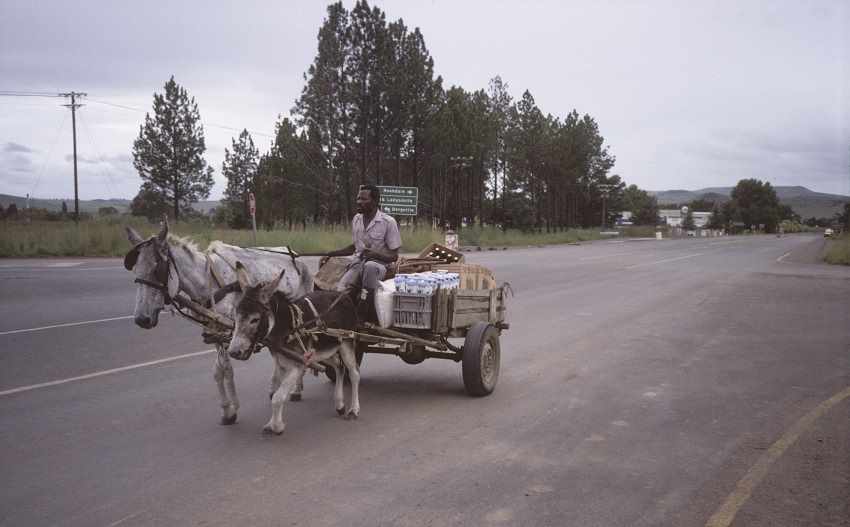 Sometimes with interesting contrasts in traffic!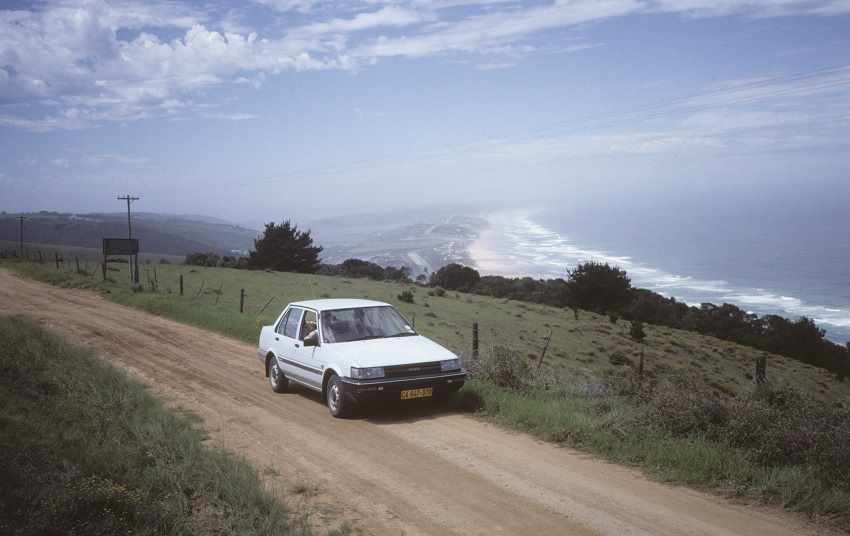 And more road travel now as we explore the Garden Route of the Cape Province.
Of which the Kaaimans River Bridge is a famous landmark.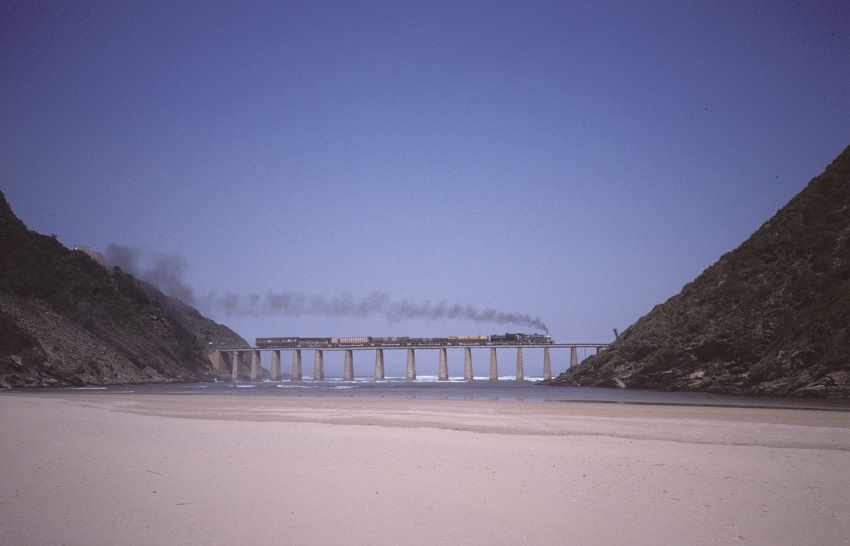 And the bridge looks even more amazing from the beach as the Indian Ocean laps against the piers
and a mixed Knysna - George train rumbles across, a prominent picture on the Ledbury Station Gallery wall.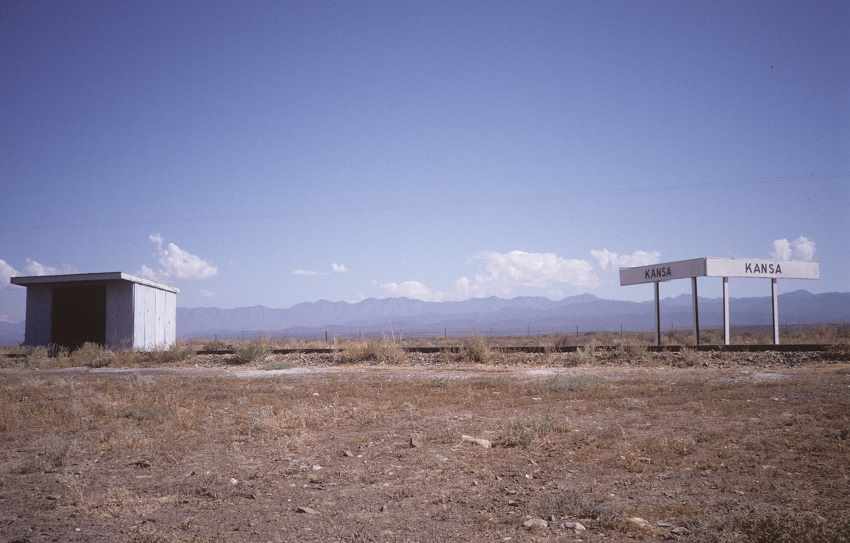 Not far away, up the coastal escarpment, the countryside becomes desert like again and the local farming speciality is Ostrich.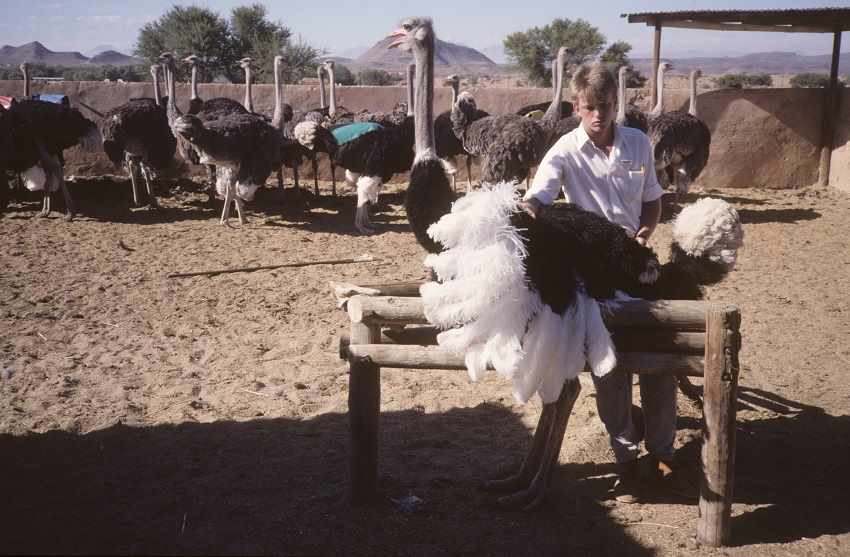 Ostriches are bred for their feathers which are regularly clipped.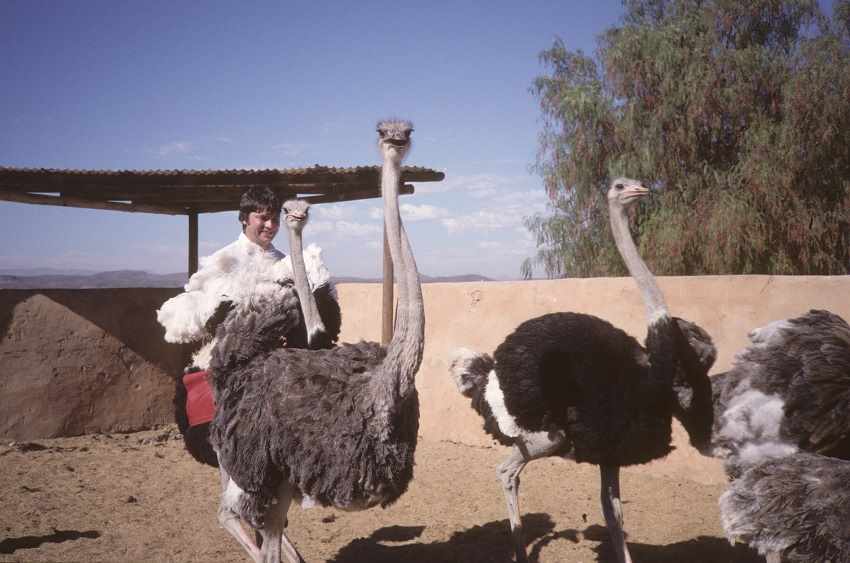 The intrepid can also go for a ride!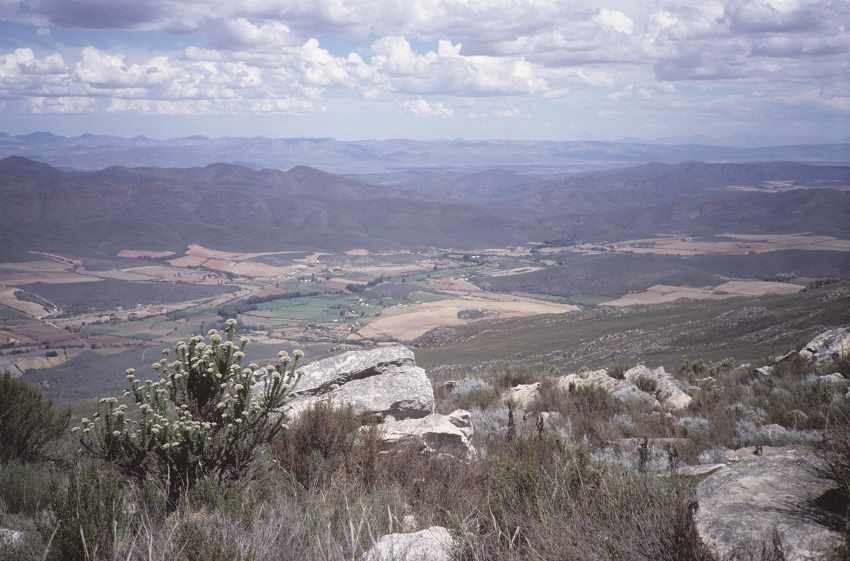 The hills, valleys and mountains towards Cape Town are stunning
as we head for Cape Town and Part 2 of this African story.
End of Part 1
Southern Africa Part 2
The Ledbury Station Photo Gallery Home Page
Contents Page
Ledbury Station Home Page