Sri Lanka 1
Sri Lanka Railways in 2022
Part 1
Sri Lanka has wonderful railways including a line to the hills which, in 2022, is mostly run with modern stock.
An exception is the 07.00 to Kandy, seen here awaiting departure from Colombo Fort.
The same train arriving at Peradeniya Junction.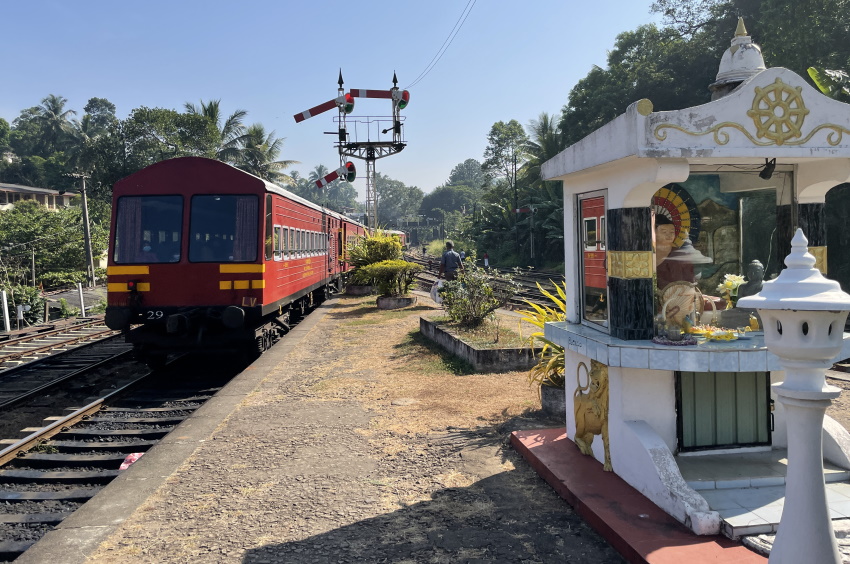 And departing for nearby Kandy.
Another great train is the early morning Kandy to Badulla mixed.
Which is lightly loaded in the first stages of its journey.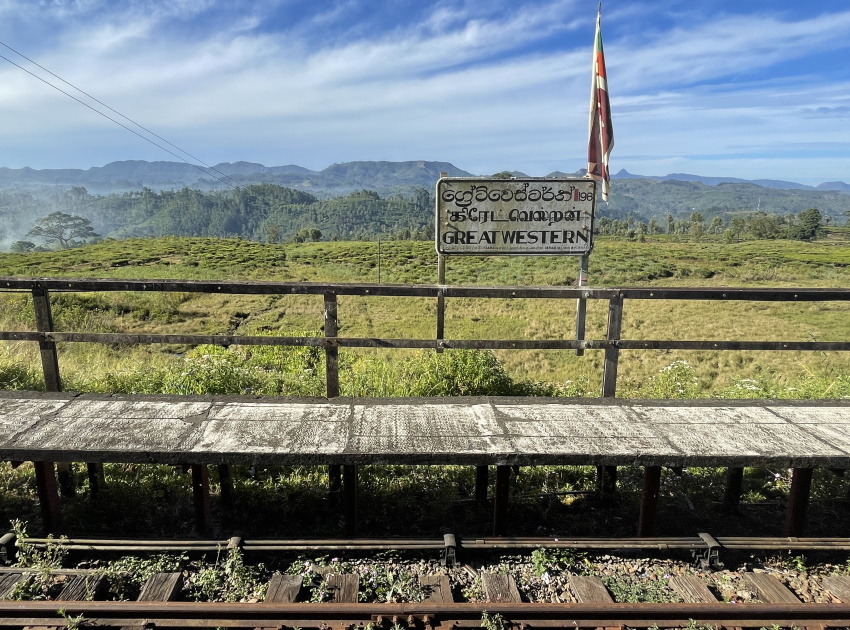 For example passing through the tea plantations at Great Western.
Great Western is a lovely little station.
This is the daily mixed train near Watagoda, heading for Kandy.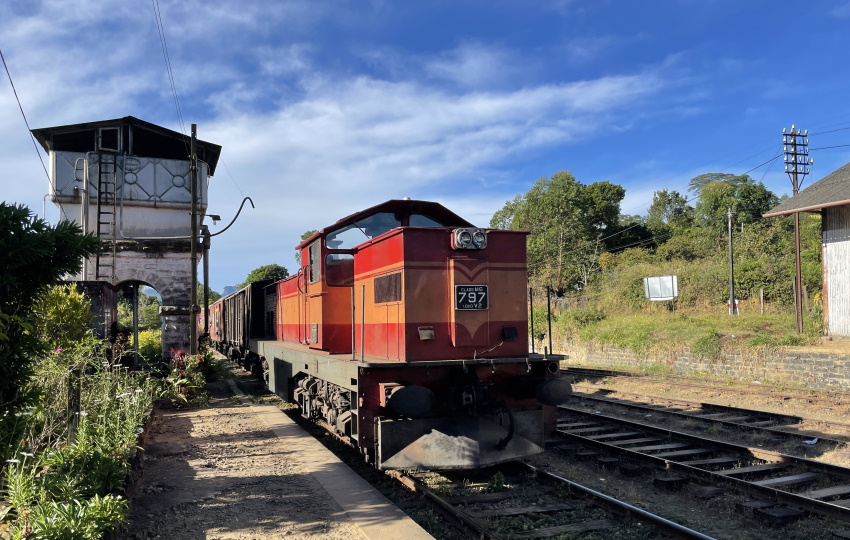 Watagoda is another lovely station.
As is usual in Sri Lanka, signalling tablets are in station buildings under the control of the Stationmaster.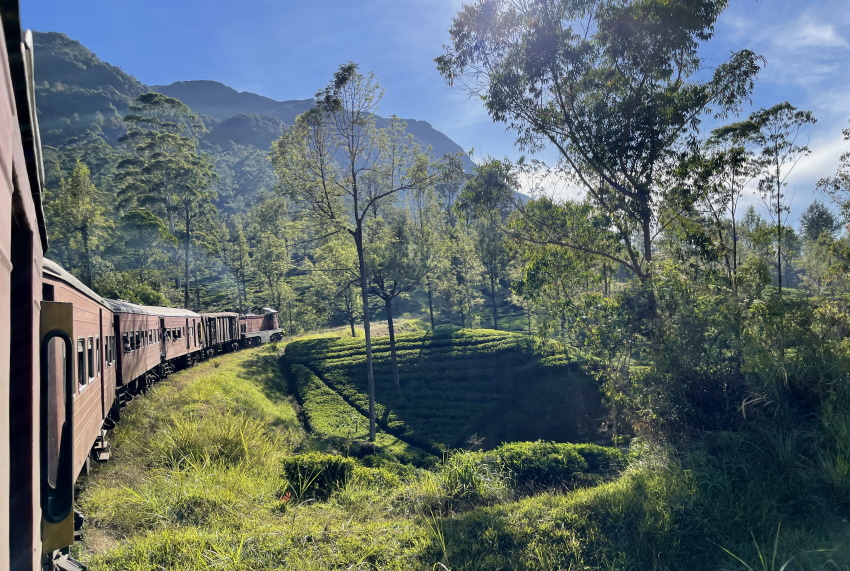 Although it doesn't look like it here much of this line through the hills is on gradients of 1/45 or 1/44.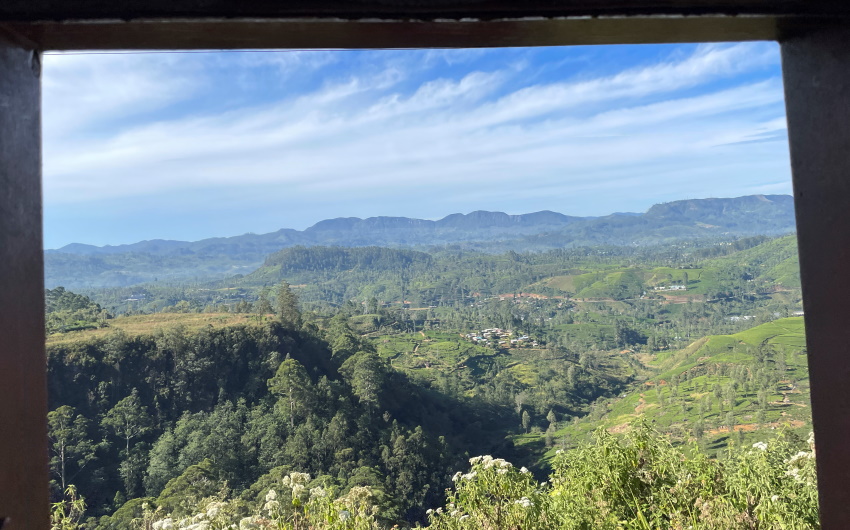 And there are many great views. The summit ahead is at 6226ft.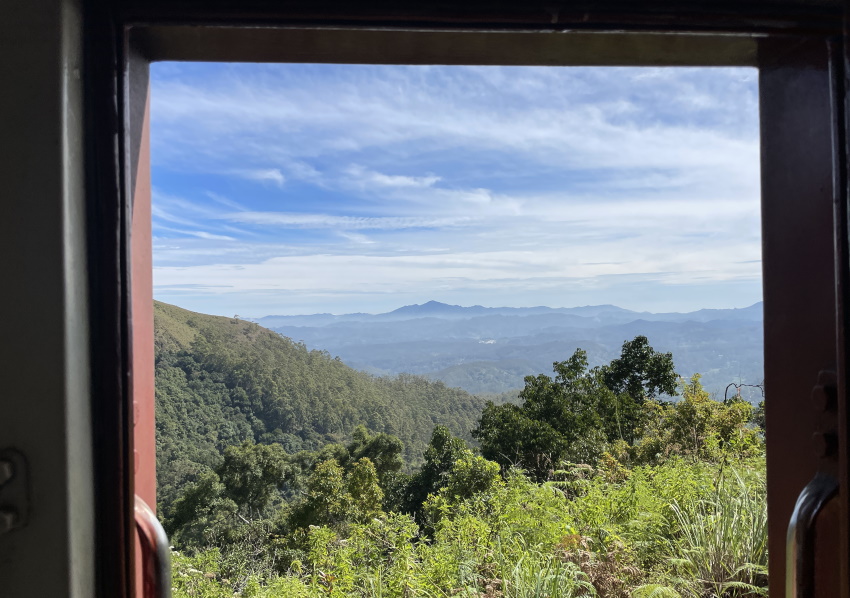 After which the best views swap sides.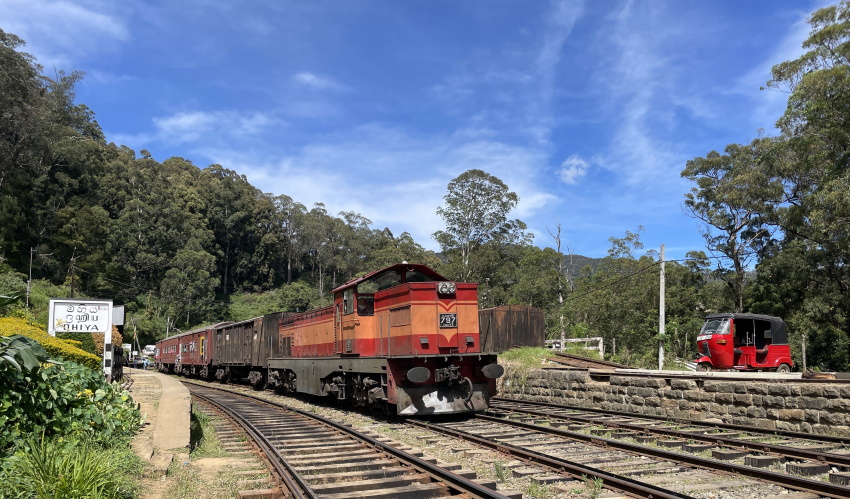 The first station over the summit is Ohiya.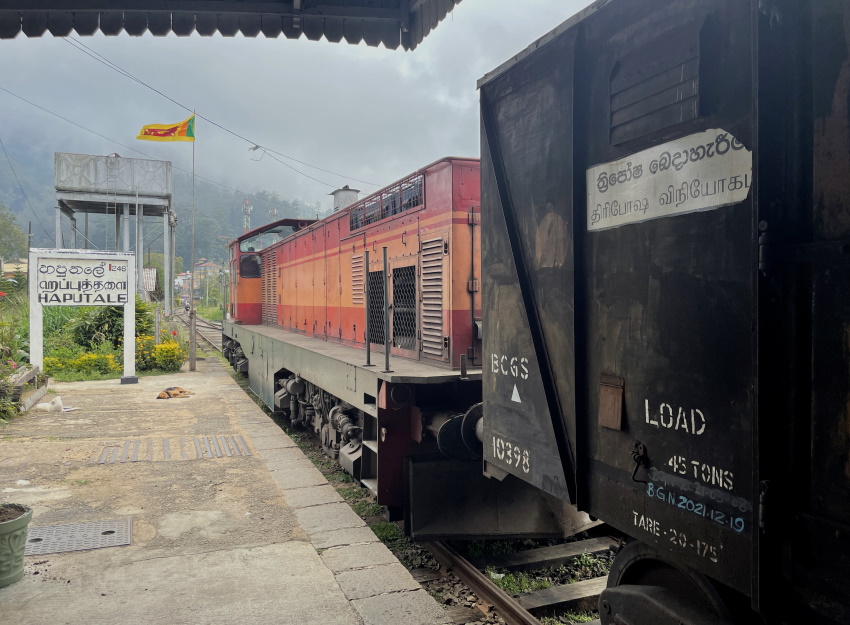 Then, at a lower level and in mist, Haputale.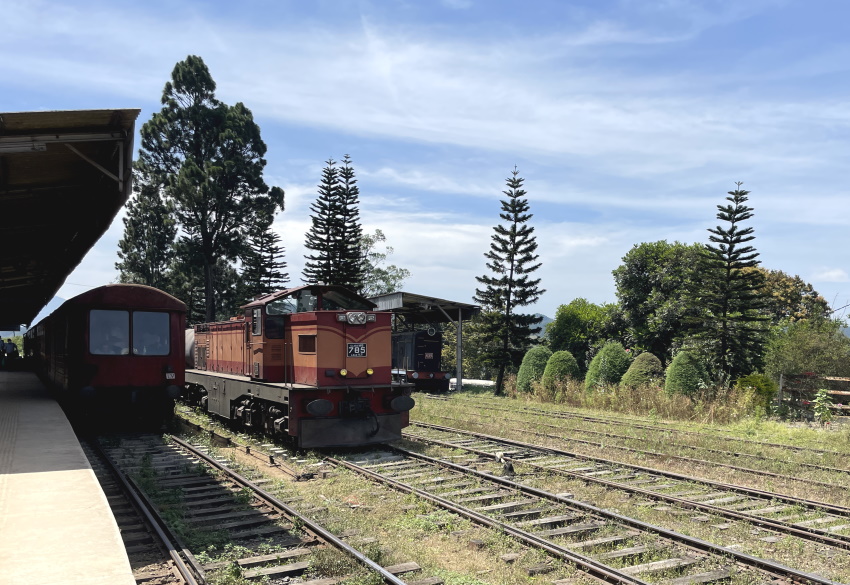 The daily mixed trains are timed to cross at Bandarawela, the first arrival reversing into the adjacent loop to free up the single platform.
Also at Bandarawela, a common feature of Sri Lankan railways, the station fish tank.
East of Bandarawela the line continues to Ella, Demodara and Badulla.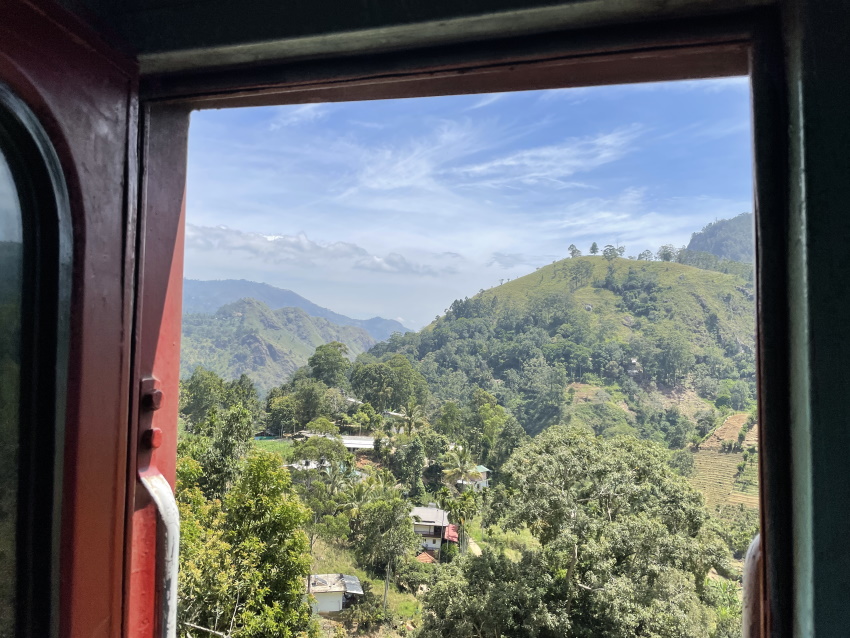 With more great scenery around Ella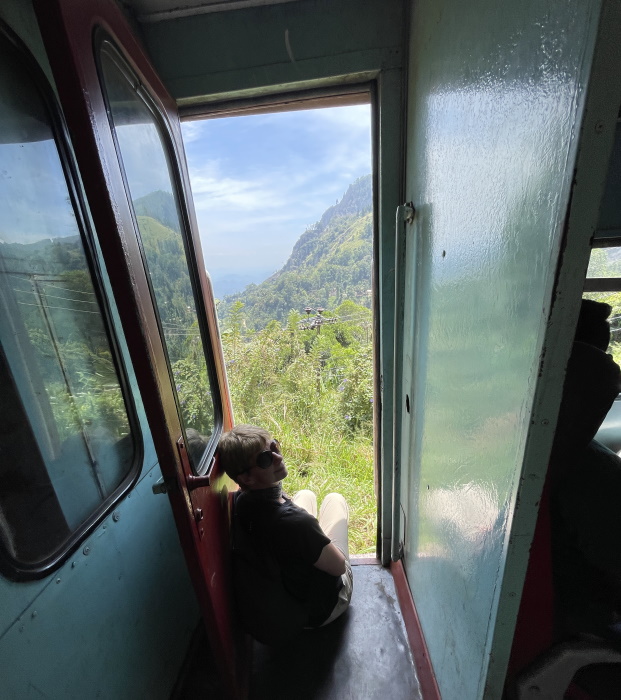 Here appreciated from an ever open door.
Nine Arch viaduct, near Ella, has become a significant tourist attraction as a modern unit crosses at reduced speed.
Demodara now where the track, as is often the case, is being used as a right of way.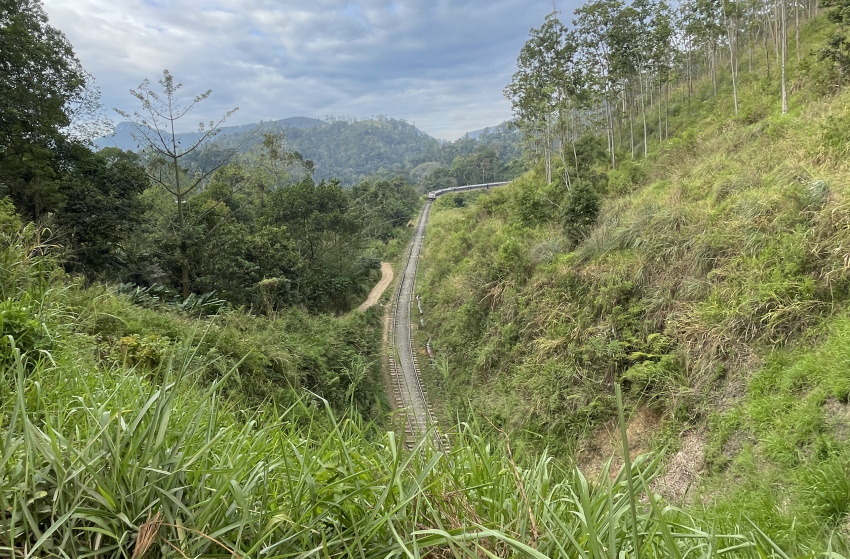 Also at Demodara is a notable spiral. The train in the distance departed Demodara station a minute or so earlier
and is about to pass under the station on its way to Badulla terminus.
A road journey south is now required to reach the new terminus of the coast line at Beliatta.
And what a surpise this is as Beliatta is presently the end of a brand new 17 mile Chinese built extension from Matara.
The stations might be new but the rolling stock is most definitely not.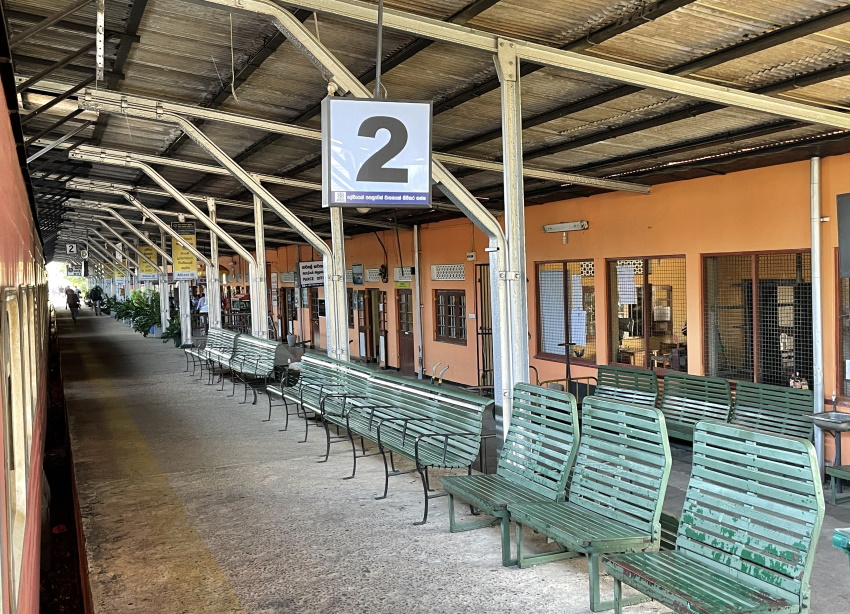 And the familiar soon returns at Matara.
The next major station is Galle, a well positioned terminal station at which all through trains reverse.
One of the many Hunslet built, Rolls Royce powered, diesel shunters on the network lives here.
Galle departure board. Platform 4 for Colombo.
We pause at Hikkaduwa, where today is market day by the railway sidings.

A great variety of trains travel the coast line.
Some diesel locos of this class date back to 1954. 628 was new in 1966.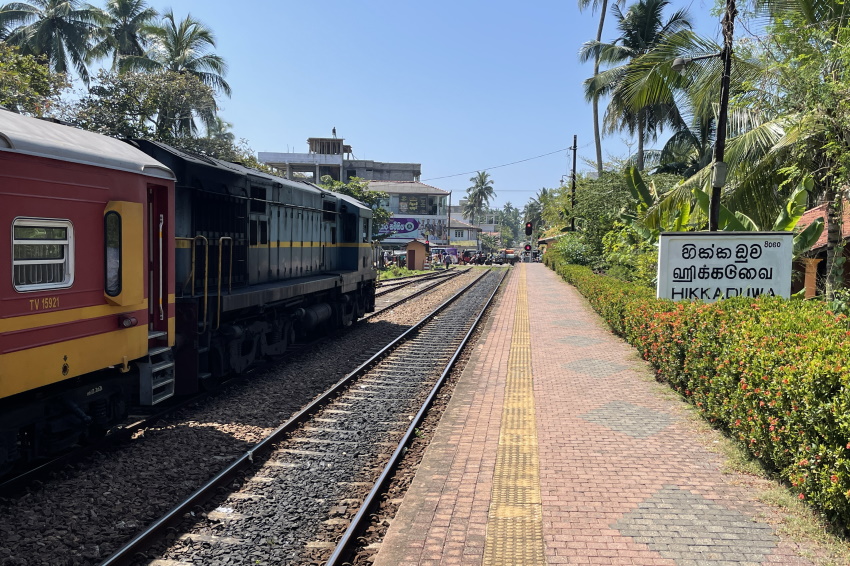 Many trains pass at Hikkaduwa which has an additional island platform and a footbridge.
Nearing Colombo housing density increases and necessity, as here,
sometimes requires additional space to dry the washing.
More washing drying here.
Whereas here it is timber that needs drying.
Double track now as we near Colombo.
Mount Lavinia, a Colombo suburb.
And high rise buildings as we near the city centre.
To reach Colombo Fort once more, where this photographic tour began.
Sri Lanka Part 2
The Ledbury Station Photo Gallery Home Page
Contents Page
Ledbury Station Home Page